Ginger compote without sugar

Total Rating
Do you want to save an additional 10% on your order? Find out how
FREE Shipping for orders over € 59.
Fast Shipping: 1 - 3 working days
EXTRA 20% DISCOUNT for your order, with the code" MAMMA20 ".
Pack: 330g
This delicious ginger compote is prepared while maintaining all the taste of fresh fruit. It contains only fruit sugars and this helps to enhance its taste.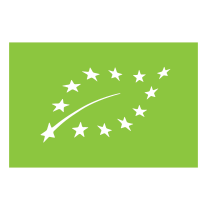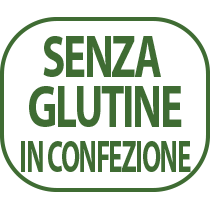 FREE SHIPPING
For orders starting from 59 €
SECURE PAYMENTS
Guaranteed and secure payments
Description
GINGER COMPOTE
Delicious fruit compotes prepared while maintaining all the taste of fresh fruit. They contain only fruit sugars, to enhance the taste of fruit.
To try, on a slice of good homemade bread or for the preparation of pies and desserts.
INGREDIENTS
*concentrated apple juice, water, ginger juice 10% (*ginger juice 99.4%, *lemon juice concentrate), gelling agent: pectin, *ginger 1%, acidity regulator: citric acid. *organic.
PACKAGING
330 g
STORAGE METHODS
Store at room temperature away from sources of light and heat. Once opened, keep in the fridge and consume in a few days.
PRODUCT/PACKAGED IN
Italy
ORIGIN OF RAW MATERIALS
Bio EU
Agriculture NOT EU
Ginger: Properties and Benefits
Rich in properties, Ginger, also known by the English name Ginger, contains: water, carbohydrates, proteins, amino acids, different mineral salts including manganese, calcium, phosphorus, sodium, potassium, magnesium, iron and zinc, B vitamins, vitamin E and essential oil. 
Due to its properties, ginger is traditionally used as a digestive and bitter-tonic. Stimulant of the immune system ginger has been used by Asian populations for millennia to fight colds and fevers. Recent studies have shown that ginger, thanks to its strong anti-inflammatory properties, relieves headaches, effectively reduces joint and muscle pain, rheumatism, gastritis and relieves inflammation of the stomach and esophagus. 
Among the beneficial effects of ginger...: 
- Digestion
It is a remedy against dyspepsia, as it is able to act effectively on the entire digestive system, in cases of loss of appetite or slow and laborious digestion, flatulence, meteorism and intestinal swelling for its carminative properties.
The phenolic compounds in ginger help relieve gastrointestinal (GI) irritation, stimulate saliva and bile production, and suppress gastric contractions as food and fluids move through the gastrointestinal tract. 
At the same time, ginger appears to have beneficial effects on the enzymes trypsin and pancreatic lipase and increase motility across the digestive tract. This suggests that ginger could help prevent colon cancer and constipation.
- Nausea
Ginger also turns out to be a common remedy for nausea. It is believed that chewing raw ginger or drinking ginger tea is ideal for solving this problem. The above can also be associated with pregnancy nausea. 
- Cold remedy and flu
During the cold weather, drinking ginger tea is a good way to stay warm. It is diaphoretic, which means that it promotes sweating, working to warm the body from the inside.
This is a soothing natural remedy for colds or flu.
- Pain reduction
One study found that daily ginger supplementation reduced exercise-induced muscle pain by 25 percent.
Ginger has also been found to reduce the symptoms of dysmenorrhea, the severe pain some women experience during a menstrual cycle.
- Inflammation
This spice has been used for centuries to reduce inflammation and treat inflammatory conditions. Ginger is "modestly effective and reasonably safe" for treating inflammation associated with osteoarthritis.
- Cardiovascular health
Among other uses, it includes reducing cholesterol, reducing the risk of blood clotting, and maintaining healthy blood sugar levels. 
For many, dried or fresh ginger also has aphrodisiac properties.
Nutrition Facts
Calories

153 / 651 kcal

Carbohydrates

37.4 g

Proteins

0.5 mg

Salt

0.04 mg
WARNINGS: The advice dispensed is in no way to be considered of medical / prescriptive value . The information provided is for purely informative and informative purposes, therefore it is not intended in any way to replace medical advice. In the presence of pathologies it is always necessary to consult your doctor.
The images are inserted for illustrative purposes, the product may undergo changes based on stock availability and the selected weight.
Information
Origin
Reviews
Ms
0

of

0

people found the following review helpful
Excellent product enjoyed alone or in accompaniment to cheese.
Seeing is believing
0

of

0

people found the following review helpful
Thanks, I found it excellent!
Related Products
( 8 other products in the same category )